Land Park Property Management
Sacramento Property Management Services provides the highest quality property management services in town.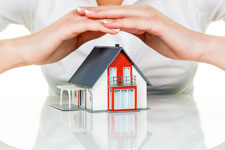 Over the past 45 years, Sacramento Property Management Services has helped hundreds of people like you realize strong financial rewards in the lucrative field of "small" investment properties. We are experts in our field. We have grown from managing several apartment buildings to managing over 1000 units -- and we still give each client and each property the individual attention and care that makes us unique in this business.
The following section describes the benefits and advantages of employing us as your full-service, professional property management company.
What we do as your Land Park Property Manager
We get your property rented. We are the best firm at minimizing rent losses because we do the best job of marketing your property to prospective tenants.
We use a broad range of advertising media including a rental list, hot line on voice mail, and the internet. Our "For Rent" signs are the most distinctive in the industry and most of our vacancies are filled from sign calls.
We "sell" our properties to prospective tenants. We personally show the properties to interested parties and motivate them to rent. We treat our prospective tenants as valuable clients.
We stay informed about the property management business. We constantly monitor current market conditions which allow us to rent your property at its highest possible value. We keep abreast of current affairs through memberships in the Sacramento Rental Housing Association of Sacramento Valley, National Association of Residential Property Managers, Sacramento Association of Realtors, California Association of Realtors, California Apartment Association, and the National Association of Realtors. We stay "on top" of the property management business by staying well informed.
We screen tenants thoroughly. Our tenant screening process is the best in the industry. We start with a very comprehensive application form. We send the applicant information to "Tenant Guarantors", a company which specializes in checking the financial and rental backgrounds of tenant applicants. We review the recommendation made by Tenant Guarantors, make our own additional inquiries, and then rent to the applicant only after they have met all of the criteria we require. Our eviction to rent-up ratio is very low because we rigorously qualify tenants before we rent to them.
Inquire About Our Services
(916) 446-6663
We utilize a very comprehensive rental agreement. Our tenant contract is a product of many years of management experience. It provides our owners with a high degree of protection against a wide variety of possible problems. We also have a complete library of legal documents which are tailored for various types of tenant situations.
We are maintenance experts. We have working relationships with many contractors, painters, electricians, gardeners, and handymen. We always use highly qualified, yet reasonably priced personnel to get maintenance jobs done right. Since we deal with maintenance problems on a daily, we know how much repairs should cost and how long they will take to complete.
We practice preventive maintenance. We help avoid costly repairs by routinely inspecting your property, and we regularly perform preventive maintenance tasks to remedy small problems before they become large ones.
We provide a complete range of accounting services. Our computer equipment is state of the art and our software is the most advanced available. Our convenient to read monthly statements provide you with a fully itemized record of all your property's transactions.
We also offer a wide range of related services. We can help you liquidate or exchange your current holdings or acquire new holdings. Each of the principals in Sacramento Property Management Services has over 20 years' experience in buying and selling investment property. We retain a large pool of potential investors who will consider purchasing your property if you decide to sell. We keep abreast of current market conditions so that we can assist you with new investment opportunities.
We also can assist you with tax preparation and insurance services and we offer financial planning services as well.
No other company in Land Park offers you such comprehensive property management or approaches the quality of service offered by Sacramento Property Management Services.
Area Information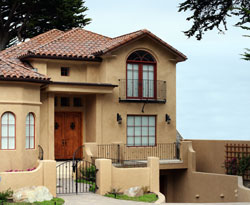 Land Park is a neighborhood in the city of Sacramento. Land Park consists of mainly single-family dwellings in the area between Interstate 5 to the west, Broadway to the north, Sutterville Road to the south and Freeport Blvd to the east. William Land Park is its namesake, a major city park south of Highway 50 and east of Interstate 5 in South Sacramento. It also contains the Sacramento Zoo along with the popular children's theme parks Funderland and Fairy Tale Town. In addition, Land Park is the home to the popular Vic's Ice Cream,Tower Cafe, and Espresso Metropolitan. Steve Hansen is the city councilman for the entire Land Park area. Source From Wikipedia